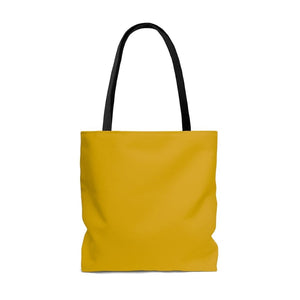 GreatWonderful
Svetovid - Tote Bag
Sale price Price $29.86 Regular price Unit price / per
GreatWonderful's beautiful dark yellow "Svetovid" newborn diaper tote bag made from reliable materials, lasting for seasons. GreatWonderful's tote bag has black cotton handles and black lining.

Features:
100% Polyester:
body, extremely strong and durable synthetic fabric that retains its shape and dries quickly.
Boxed Corners:
front and back sides are sewn together by creating extra space on sides which adds more room. 
Reinforced Stitching on Handles:
a second row of stitching to make a seem
Before cleaning the bag, remove all the items from bag. Suggested to pre-treat visible stains with stain remover. Mix warm water with laundry detergent and clean the bag with terry washcloth or soft bristle brush. Let the bag air dry.